Chicken Parmesan…
But with a plant-based twist!
Name one thing better than a plate of chicken parmesan. As the Italians would say, "È semplicemente impossibile!" (It's simply impossible!)
Below is a quick & easy recipe for this keto friendly guilt free food that is packed with flavor & protein!
STEP #2
Add a pinch of salt into bowl
STEP #3
Add 3 tbsp. (45mL) water into bowl
STEP #4
Mix until a crumble is formed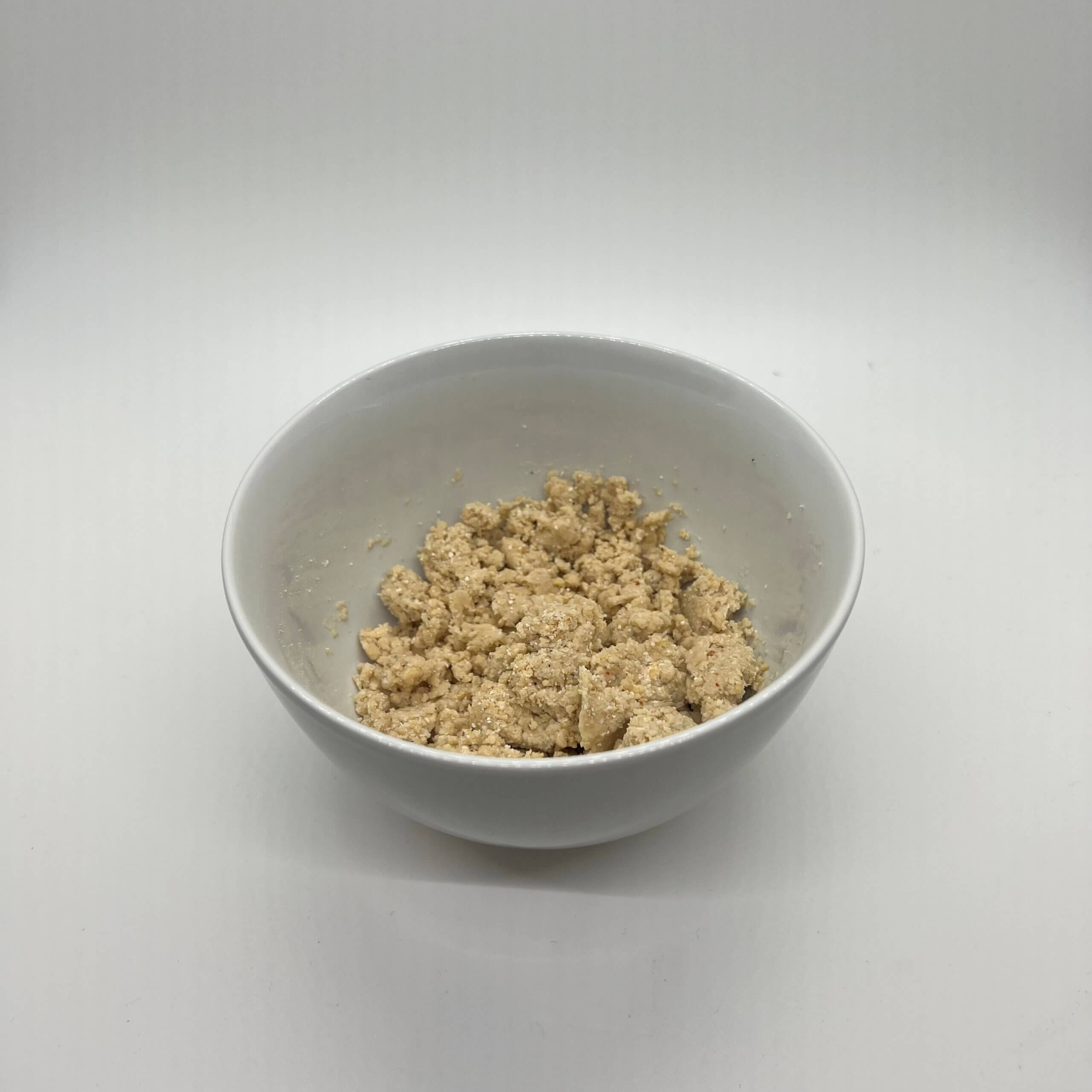 STEP #5
Form mixture into cutlet shape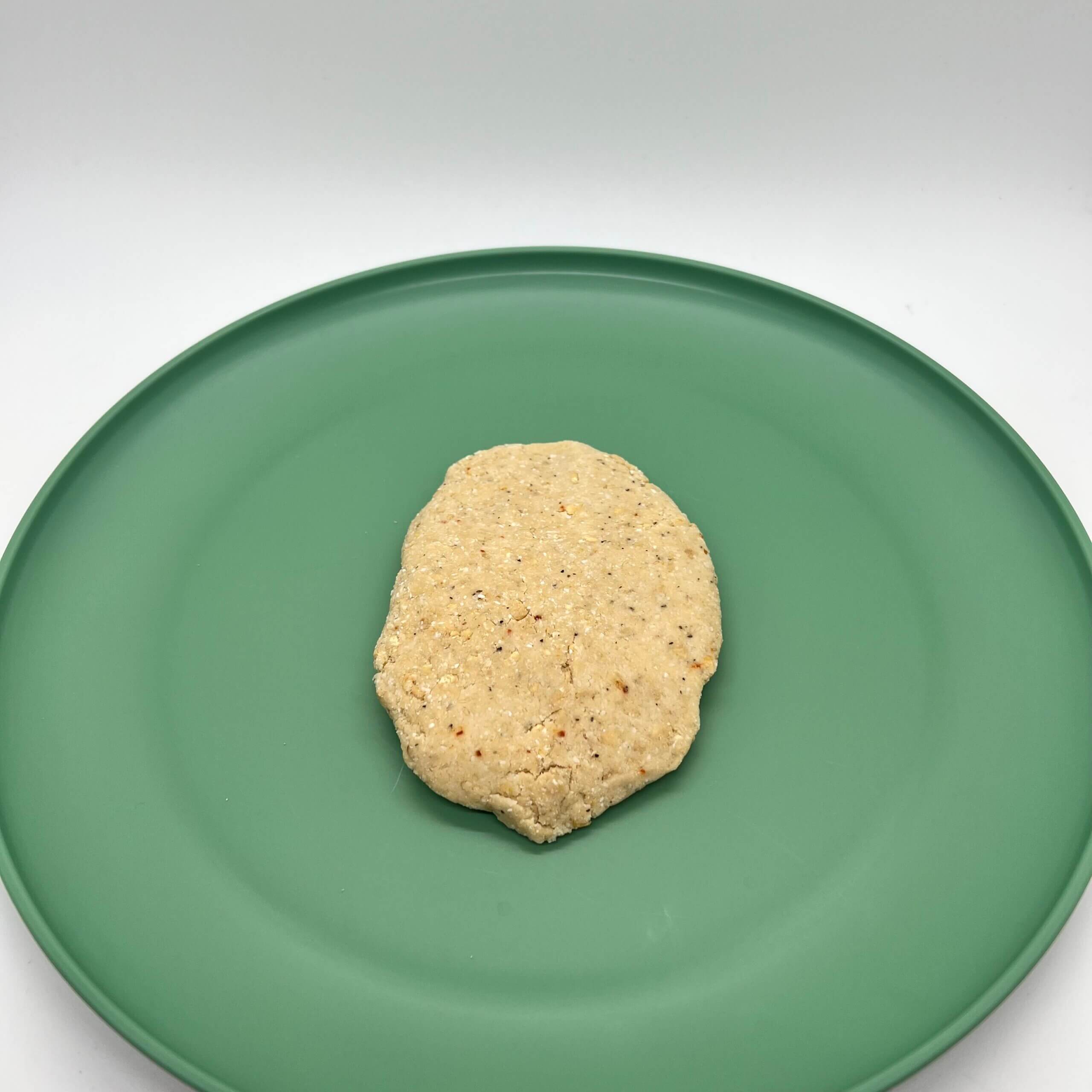 STEP #6
Fry cutlet in oil on low heat for 6-8 minutes (you can also pan-fry or air-fry)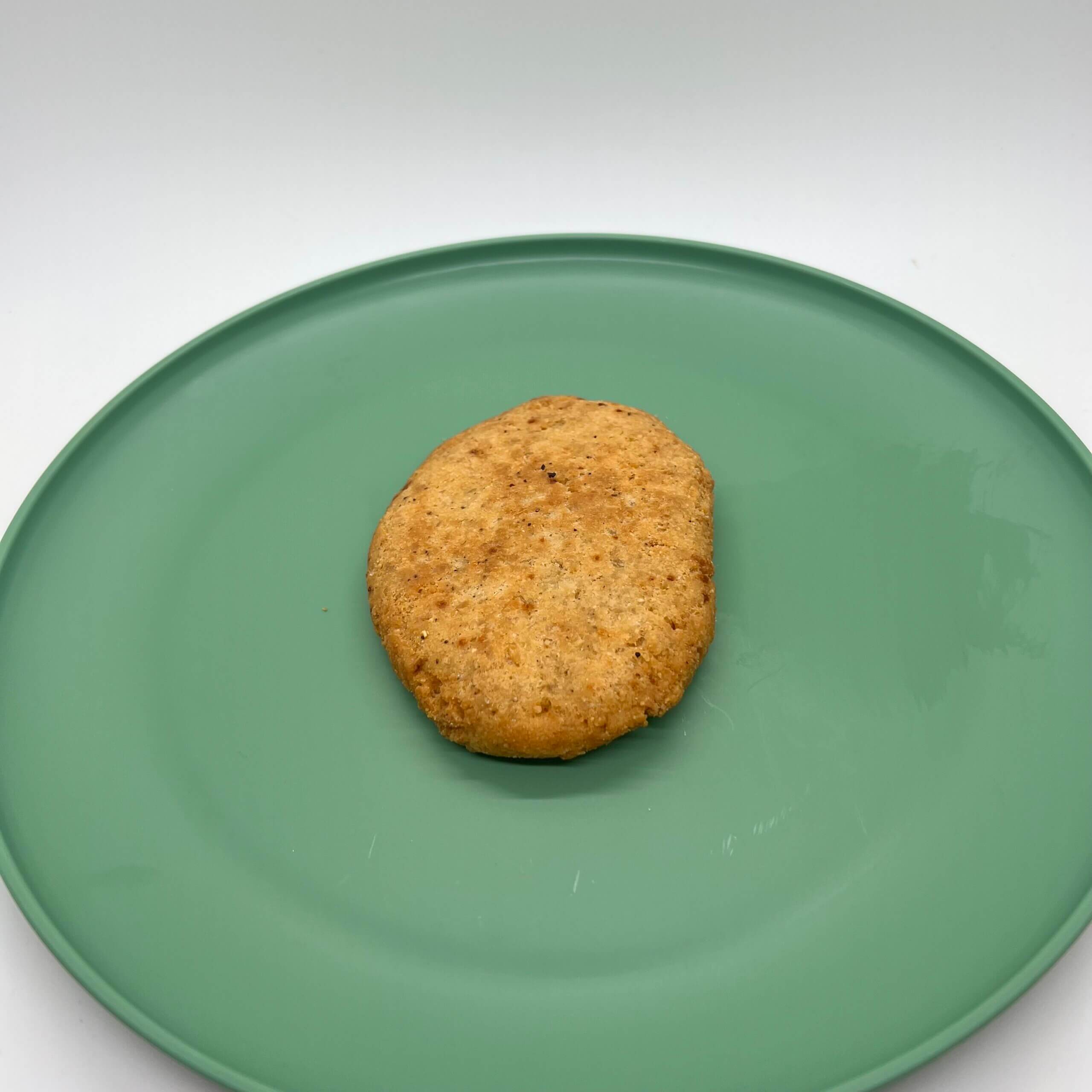 STEP #7
Add tomato sauce and vegan parmesan cheese then broil until the cheese is melted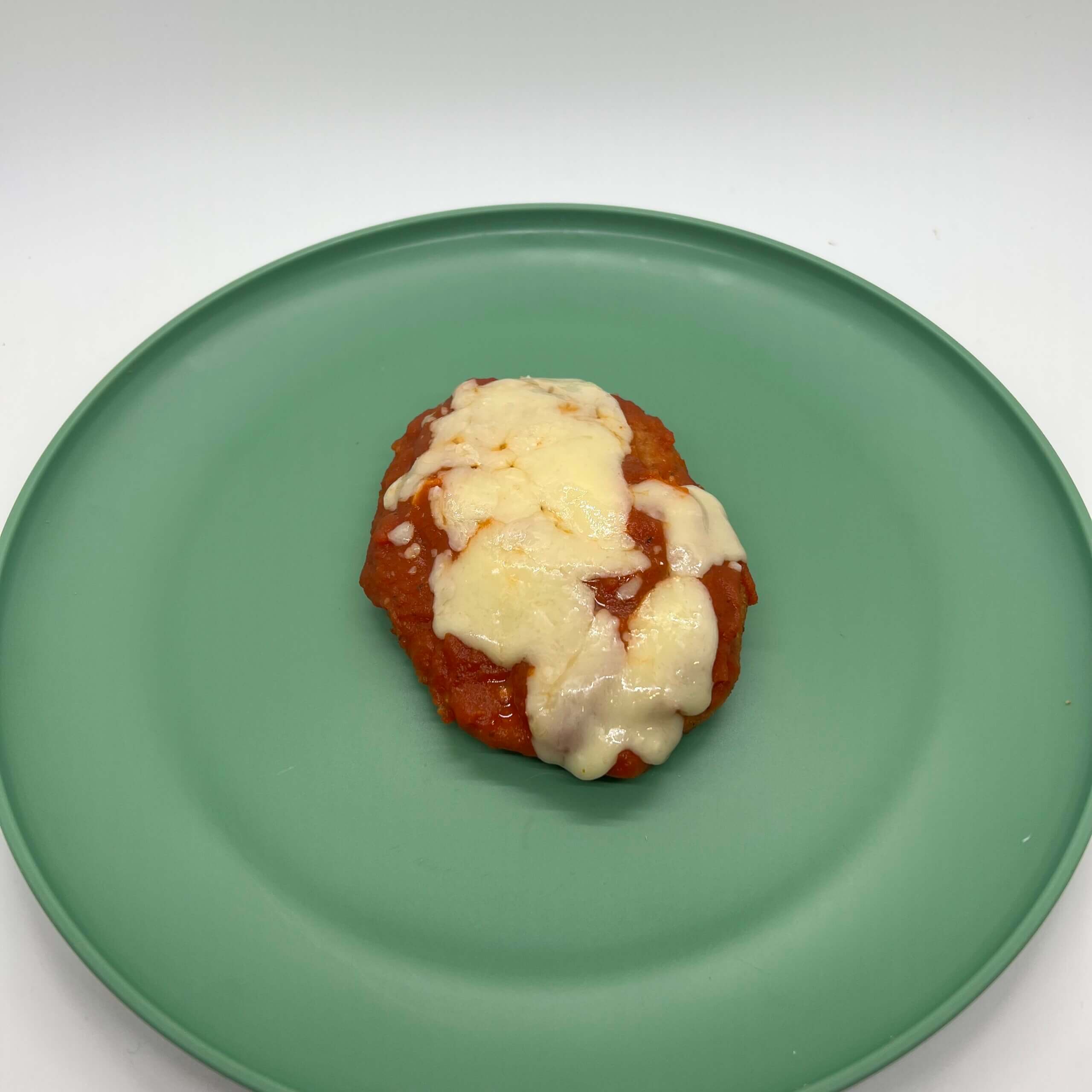 STEP #8
Toss up some shredded zucchini with tomato sauce and plate with chik'n parm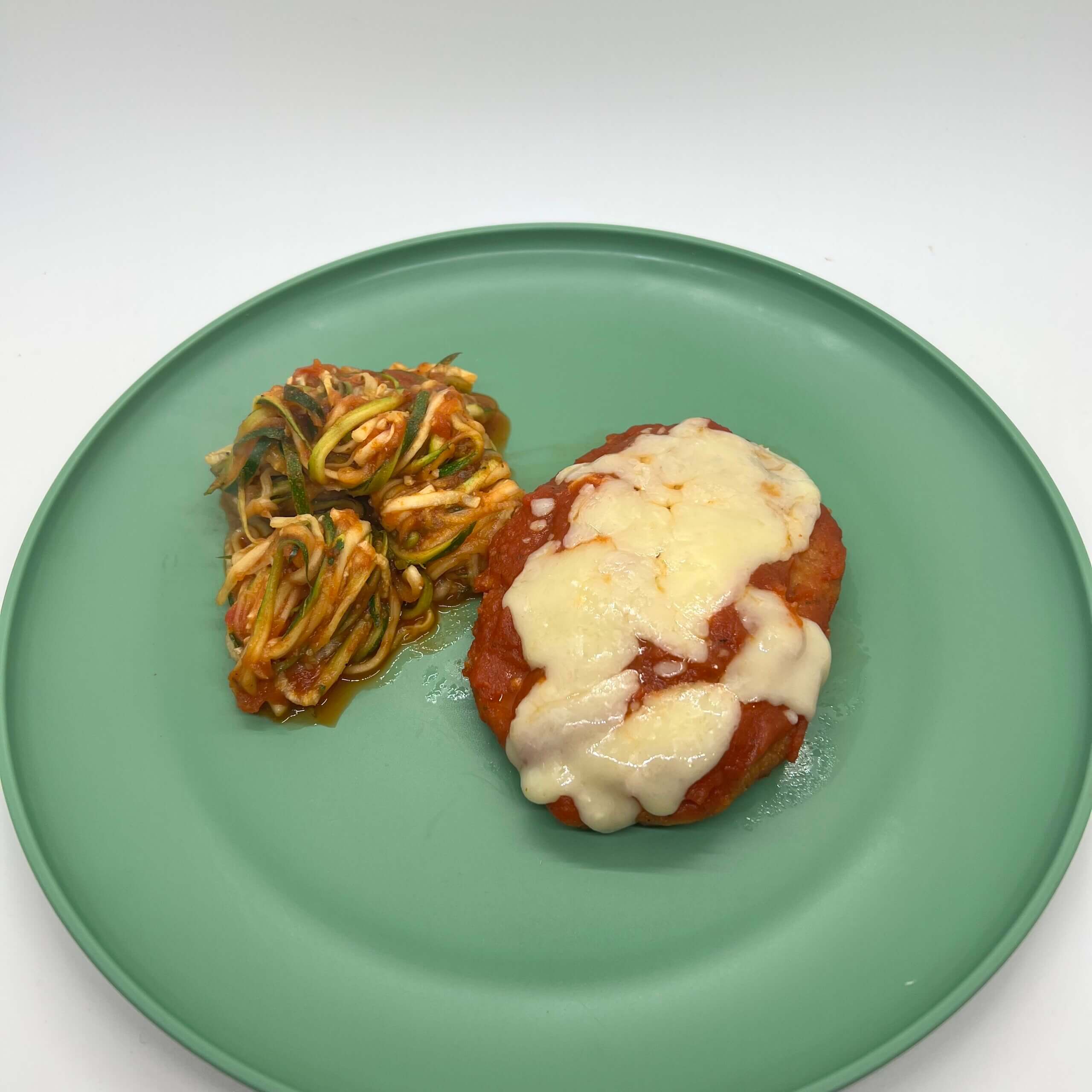 STEP #9
Enjoy!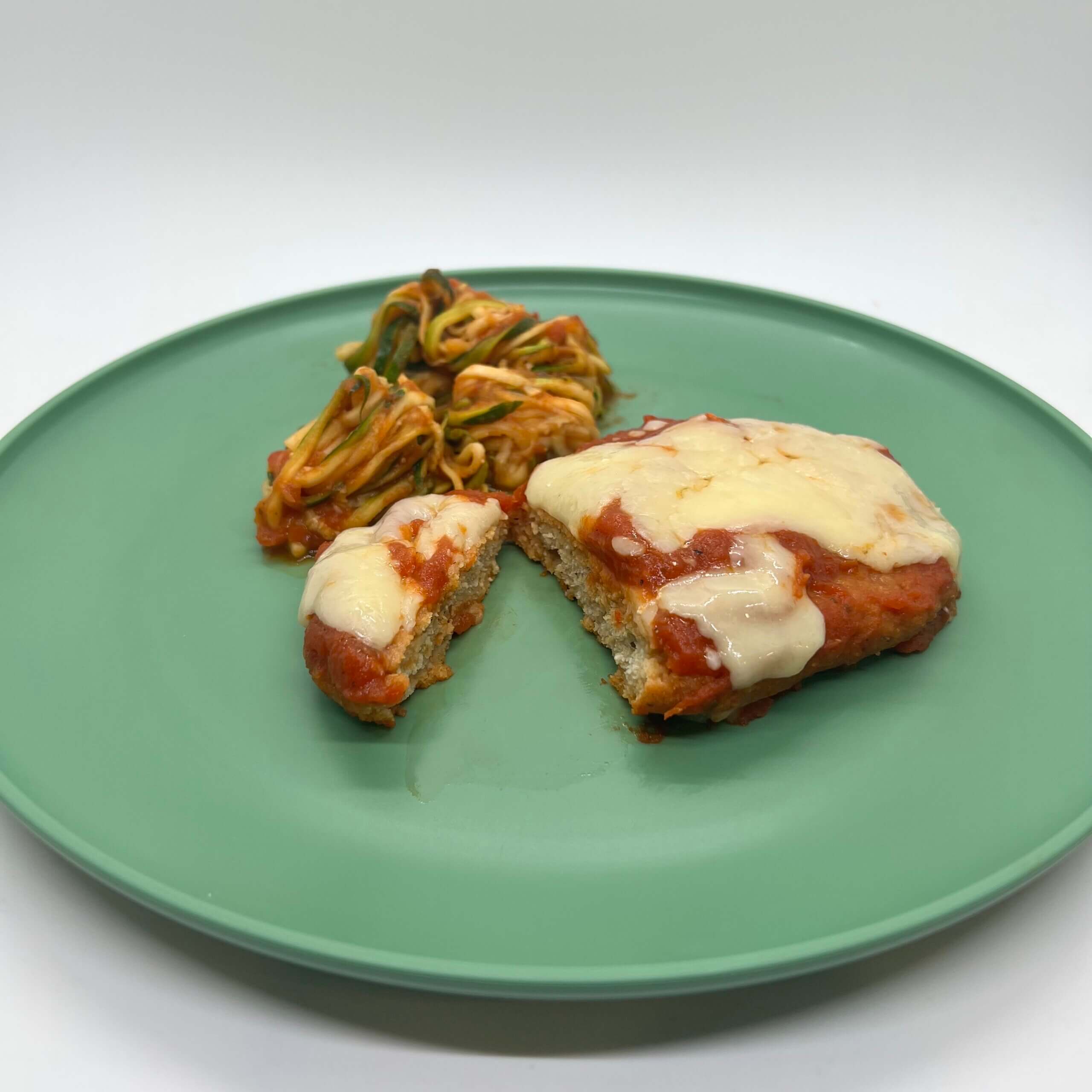 More mouthwatering recipes to come!
Be sure to check back in monthly for new recipes from around the globe to delight your tastebuds & experiment in your kitchen with.
See our recipes